Once someone said "Take away everything but not the taste of good food". And we do not feel like contradicting this statement. Actually Sicilian cuisine fully respects the concept of natural and nutritious food. Yes because this land is lucky enough to be pampered by 3 volcanoes. Indeed it creates the perfect microclimate for agriculture and cultivation. And from the moment you taste it, a tomato will never be just a tomato anymore. In addition to this the Aeolian Islands are an even smaller reality and the quality of the food is really high.  Therefore our little path contains four tips you should follow on your vacation in Lipari.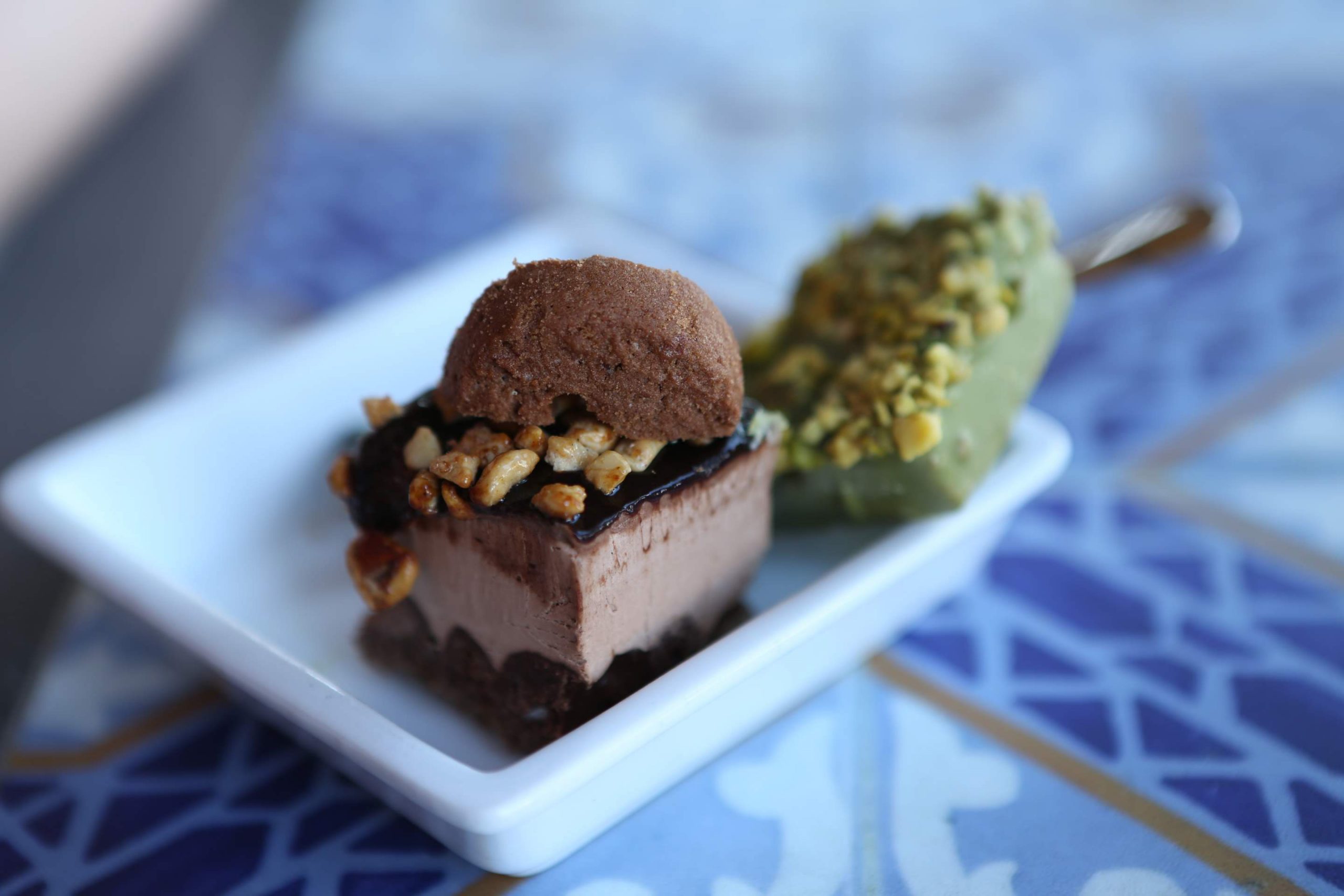 Malvasia: the local alternative to Limoncello
In addition to the more typical Sicilian limoncello, you can't finish a meal without the sublime malvasia liquor. It's a vine used to produce wine as well as liqueurs and spirits. So it's suitable for both dinner or after. Furthermore, the Malvasia delle Lipari is a DOC (controlled origin) wine. What is more, only in the Aeolian Islands it's possible to produce this kind of malvasia.
As well as regular malvasia, you can try its most precious form.  Passito takes on a more amber color with an intense flavour and a certain density on the palate. Certainly it's the perfect combination with cannolo. And in Lipari there are a couple of incredible pastry shops to try.
Capers and Cucunci: tasty and local
What are capers and cucunci? And what's the difference between them? To begin with, they both come from the same beautiful plant. Consequently the difference is pretty easy to understand. While capers are the flowers not yet blossomed, that is the initial bud, cucunci appear at a later stage. In fact when the flower opens, the central pistil grows into the fruit and that is the cucuncio! Therefore it's the fruit of the plant, which contains all the seeds of the plant.
Furthermore both capers and cucunci need a hard hand harvest. Then you normally store them in salt. So better watch out and wash them well before cooking or you will end up with a salty meal. Actually in Salina there are 2 different qualities: nocellaro and nocella. Both remain a little hard also after the salt, strictly sea salt.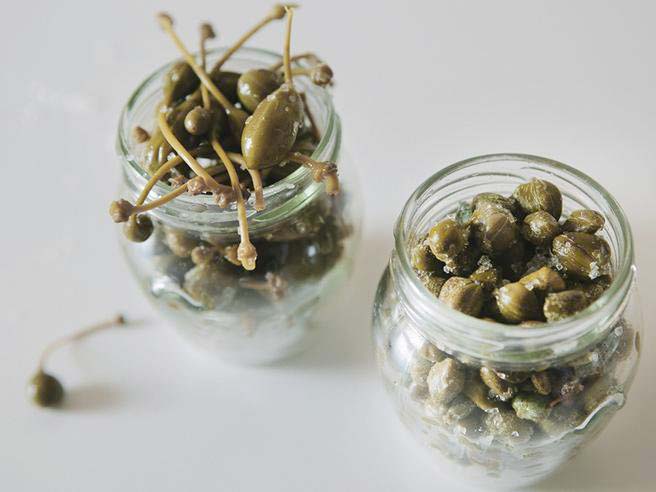 Fish market and home made receipts
The lucky side of renting an apartment in Villa Sea Rose is that you have a kitchen all for yourself! What is more, in Lipari there are shops selling local products. In all honesty, we would advise to try local capers, dried tomatoes, limoncello, Vulcano goat cheese, almonds. And not to mention fish. Because during low season you can drop by at the port and find good and cheap fish directly from the boats. As well as daily blue fish, you might even find shrimps, octopus or squid. Additionally on the main road there are many small sellers. So just let go to this new cooking adventure, because you are going to enjoy it! This is definitely an alternative food experience which you shouldn't miss during your time in Lipari. And if you need any advice, our home chef will know how to help you!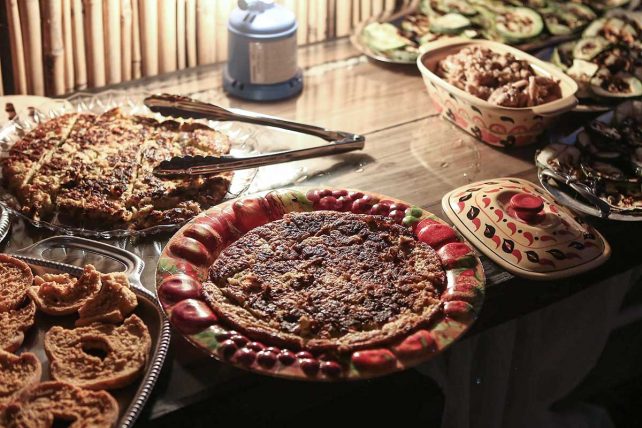 Sicilian breakfast: pick your treat
To enjoy a typical Sicilian breakfast, you can choose between granita with whipped cream and brioche or the tastiest brioche with ice cream. In fact strange as it may sound, on hot summer days it becomes a real saver! Actually in Sicily there is a precise difference between brioche and croissant. In short, the first has the shape of a donut with a round top. You eat it with granita or ice cream. While cornetto is stuffed with jam, chocolate, cream or ricotta and you normally have a coffee or an orange juice with it. But you prefer a classic espresso or cappuccino for breakfast, then keep a small space for the afternoon snack.
Last but not least, leave some space for the king of Sicilian desserts: cannolo! Accordingly to the history, the most reliable hypothesis would be that the favourites of a Saracen emir were dedicated to the preparation of delicious dishes. And in one of the many culinary experiments they invented cannolo, an obvious allusion to the "talents" of the sultan. Besides this version, another source tells us that the cannoli were prepared for the first time in a convent near Caltanissetta.
It is said that on the occasion of the Carnival the nuns "invented" a cake made of a wrapper filled with ricotta and sugar cream and enriched with pieces of chocolate and chopped almonds
There are many more secrets to be discovered. But we leave this privilege to our guests at Villa Sea Rose. So if you would like to join the community, you should definitely consider planning a holiday in Lipari.